In this article, veteran eCommerce seller and software solutions provider Isaac Hadriye introduces you to Onsite Support, an innovative tool that allows you to chat directly with Amazon buyers.
I've been selling on Amazon for about 15 years now, both managing hundreds of millions in sales and working with thousands of different Amazon sellers. In all my experience and with talking to peers, I have found the single most challenging issue for all sellers to be efficient communication with the Amazon consumer.
Currently, this is one of the biggest contributors to unnecessary returns and frustrated customers who are far too quick to leave negative reviews. Historically, your hands have been pretty tied, but new software is now changing the game on both fronts. Keep reading to learn how it works and what you have to do to get started.
Why Customer Communication Matters
There are a number of reasons why you need to have more open lines of communication with your customers. First, establishing easy access between your brand and consumer allows you to provide better technical and quality support for the product.
It also helps you calm and take care of disgruntled and frustrated customers much more quickly. These are the people who usually leave the most damaging reviews that negatively affect sales growth, so this step is crucial.
Lastly, excess returns —something most sellers don't analyze enough— can eat up 30-40% of your profit on a single product, and sometimes on your entire business.
A lot of the time this stems from a lack of information in your product listing. Or, maybe a replacement item truly is needed due to some sort of defect.
Related reading: How to Turn Negative Amazon Reviews into an Asset
However, you have no easy way to identify these instances or remedy them (unless you're already monitoring your reviews with FeedbackFive!). By the time you see that bad review, it's usually too late.
How Onsite Support Can Help
For the past six months, Onsite Support has been working closely with an amazing team at Amazon spearheading the Product Lifecycle Support (PLS) program for marketplace sellers. The goal is to reduce negative customer experiences, avoid costly returns, and build brand loyalty.
Following the launch of the program, Amazon has reported 250,000 clicks per month by disgruntled customers looking for live chat support. And, they're avoiding returns in about 60% of those instances.
The goal of this program is to enhance the customer experience throughout a product's lifecycle, help customers keep the product they buy on Amazon, and prevent unnecessary returns.

For the first time, Amazon is providing brands the option to engage with Amazon consumers in their post-purchase journey.

-Amazon PLS team
Onsite Support is a custom-built support hub for your brands. We include live chat and bots, email and social media integration, ticketing system and help desk software, landing page and knowledge base buildout, QR code setup, and so much more.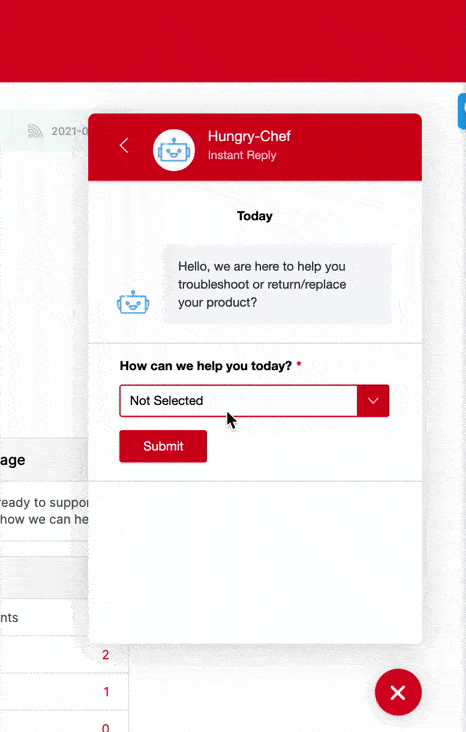 When a brand signs up for our program, the first thing we do is create a custom landing page for customer support. This serves as the main unified inbox for all support channels. All tickets/chats from Amazon, Shopify, Walmart, social media, and more will flow into your unified box.
Wondering how to get started and who can sign up? At this time, only brand registered sellers using the Fulfillment by Amazon service are eligible. Onsite Support will work with you to enroll your brand in Amazon's PLS program.
What is the Amazon Product Lifecycle Support Program?
Amazon's Product Lifecycle Support program was created to help customers get the most out of the products they buy in order to keep excess waste out of landfills. Its goal is to empower customers to retain their purchased items and maximize the product value.
Then, once you're up and running, when a customer goes to the order page to return your product, they will be presented with an option to get support from you before initiating the return.
For example, if a customer needs support for a technical or quality issue, they can get it right from their order page, which redirects customers to our landing page to download a product guide, watch a how-to video, submit a ticket, or get live support.
We also add live chat to your Shopify and other marketplace sites. We truly provide our clients with an all-in-one, custom-branded support desk solution with premium service and support.
When you're ready to see how your brand can benefit, simply reach out to Onsite Support to get started.
Leveraging software tools like Onsite Support and FeedbackFive together can help you better connect with your customers and stay in tune with your product and seller reputation. When your products are consistently well-received, your profits and star rating will soar.
Watch the video below to learn more about Onsite Support from Isaac and others!