In the bustling world of e-commerce, providing top-notch customer support is not just an option; it's a necessity. Surveys revealed that 93% of consumers are more likely to make repeat purchases with businesses that offer excellent customer service.
For Amazon sellers, promptly addressing customer inquiries, resolving issues, and enhancing the overall shopping experience are keys to success. This is where Onsite Support comes into play—an all-in-one Amazon helpdesk solution designed to streamline and supercharge your customer support efforts.
The Role of a Dedicated Amazon Helpdesk
When running an Amazon business, you're not just selling products but also managing a dynamic and often bustling marketplace. With the potential for thousands of customers engaging with your brand, inquiries and concerns can flow in like a tidal wave.
Each customer interaction is an opportunity to build loyalty, resolve issues, and enhance your brand's reputation. However, managing the sheer volume of questions, concerns, and requests can quickly become overwhelming.
While you can always take advantage of the Customer Service by Amazon Program, they will only handle post-purchase concerns like returns and questions on store policy. You still need to handle pre-sale customer inquiries and offer post-sale purchase support, especially if you want to avoid returns and negative reviews.

Customer Service by Amazon can't answer all your customers' questions for you.
This is precisely where a dedicated Amazon helpdesk becomes valuable and essential. Think of it as the nerve center of your customer support operations, tirelessly working to ensure no query goes unanswered and no issue remains unresolved.
With its capabilities, you can:
Identify and address urgent customer inquiries swiftly, preventing potential escalations and negative feedback.
Keep track of customer conversations in a central location, ensuring nothing falls through the cracks.
Retrieve order details, shipping information, and customer history at your fingertips, enabling personalized and efficient responses.
Automate repetitive tasks like order status updates, return request handling, and feedback solicitation, freeing up time for more complex customer interactions.
Leverage analytics and reporting features to gain insights into customer behavior, trends, and areas for improvement.
In the competitive landscape of Amazon, where the customer experience reigns supreme, a dedicated helpdesk isn't just an option; it's a strategic imperative. It empowers you to not only meet but exceed customer expectations.
It allows you to handle customer inquiries with speed, precision, and a personal touch, ultimately leading to higher customer satisfaction, increased loyalty, and more positive feedback.
Boost Customer Sales and Enhance Customer Service with Onsite Support
Above: Marking an Amazon message as "No response needed" in Onsite Support.
Onsite Support isn't your average Amazon helpdesk tool—it's a powerhouse of features and capabilities tailored specifically for Amazon sellers. Here's how this tool can transform your Amazon business:
1. Build Customer Trust and Reduce Returns
Onsite Support creates a custom, fully branded Amazon-compatible helpdesk for your brand, ensuring it aligns with Amazon's policies. This site becomes a trusted resource for your customers, providing them with answers, support, and guidance.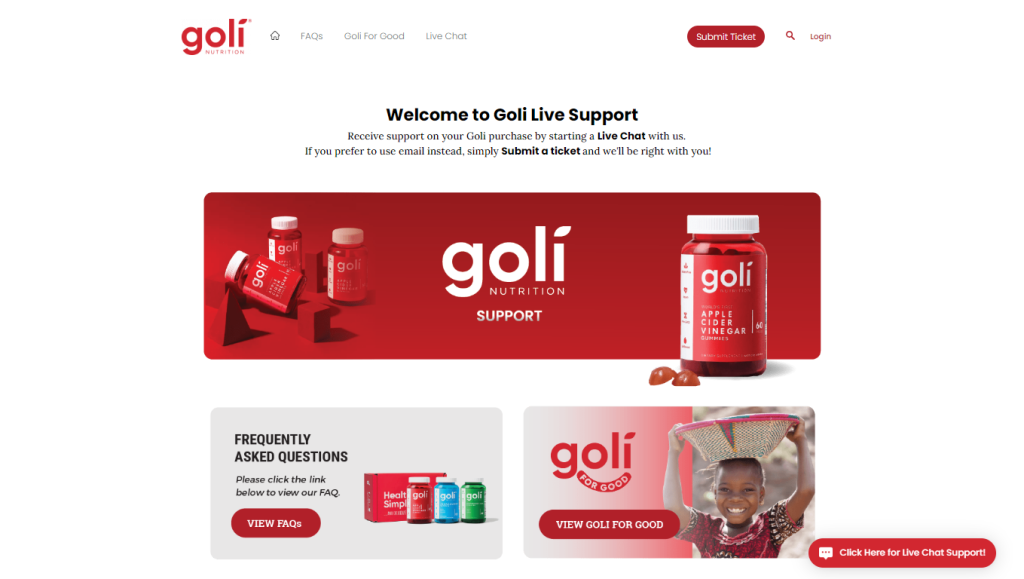 Above: Goli's Amazon-compatible help site, built with Onsite Support.
You can connect customers directly with your own knowledgeable representatives or offer them self-support options with custom-built knowledge bases, manuals, videos, and FAQs.
By offering compliant support materials, you increase customer trust and boost your reputation. Since customers can easily find the solutions they need—whether on their own or through a helpful agent—you'll be able to reduce costly returns, leading to huge savings and higher sales.
2. Instantly Connect with Customers
Onsite Support seamlessly integrates with Amazon's Product Lifecycle Support (PLS) program, which lets you feature a prominently displayed "Get Product Support" button on your Amazon returns page. Instead of initiating an expensive FBA return, customers are directly and instantly connected with your Amazon helpdesk so they can access support resources.
Once the customer clicks this bright yellow button, they'll be redirected to visit your support website, where they can speak to a live chat agent and get helpful answers to their pressing questions. Agents can turn the bad situation around by resolving the issues before they escalate to returns and refund requests.
By preventing returns and ensuring customer satisfaction, you retain more buyers, save on return costs, and protect your bottom line.
3. Create Personalized Customer Service
Onsite Support offers unlimited free access to ChannelReply, a tool that centralizes all your customer communications in one place. ChannelReply shows the customer's detailed order information next to their messages so representatives already know the situation at hand.
Above: ChannelReply lets you answer Amazon messages, view order info and more in Onsite.
This feature allows agents to provide personalized customer service, an important factor that 54% of consumers expect from brands. Customers appreciate it when representatives know their order details immediately and can assist without asking too many obvious questions. Likewise, 90% of customers are likely to spend more money on a company's products or services if they get personalized attention.
4. Streamline Operations and Increase Workflow Efficiency
Furthermore, consolidating customer communications in one central platform streamlines your operations, helping you respond to concerns more efficiently. This leads to faster response times and improved issue resolution. It also expands your reach and support capabilities since you can manage inquiries from various marketplaces.
With ChannelReply, you can refund Amazon orders straight within your Onsite helpdesk and use Amazon Multi-Channel Fulfillment to ship replacement items related to the ticket. You can quickly mark Amazon messages with "No Response Needed" without leaving your Amazon helpdesk.
You can also create canned responses, add placeholders for Amazon order details, and set triggers for automated actions such as reassigning tickets. This lets you stay within Amazon's 24-hour response time SLAs by building deeply customized and personalized autoresponders.
5. Effortlessly Request and Manage Customer Feedback
Automating feedback requests can boost your positive feedback score, enhancing your seller reputation. You can catch the customer at the right time when they are most excited about their purchase and most likely to leave a positive review.
With ChannelReply's CR Feedback integration, you can set scheduled and automated feedback requests from your CR Feedback account. That means you can say goodbye to manually requesting feedback by clicking Amazon's "Request a Review" button.
The integration also creates a simplified workflow so you can manage feedback alongside customer messages without disruptions, ensuring a smooth and consistent process. You can ask for reviews anytime without leaving your Onsite helpdesk. You can also send your scheduled feedback early or cancel a scheduled request right within Onsite.
6. Achieve Global Success by Breaking Language Barriers
Onsite Support enables you to auto-translate customer messages using its integrations with DeepL Translate and Google Translate. This facilitates seamless communication with customers worldwide, regardless of their language.
You don't need to manually copy and paste messages from your helpdesk portal to Google Translate just to make sense of a customer's query. Right within the ticket, you can communicate with customers in their own language, tapping into a broader global customer base and unlocking new sales opportunities.
Tips for Maximizing Your Dedicated Amazon Helpdesk
Incorporating Onsite Support into your Amazon seller toolkit is a significant step toward achieving exceptional customer service and boosting sales. Here are tips to help you maximize the effectiveness of your Amazon helpdesk:
Harness the Power of Live Chat
Above: A completed chat with an Amazon customer in Onsite Support.
Onsite Support offers live chat functionality, enabling real-time communication with customers. Maximize this by responding to inquiries promptly. Quick replies convey attentiveness and enhance the customer experience.
Equip your support team with prepared responses to common queries. This reduces response time and ensures consistency in your answers. While prepared responses are valuable, strive to personalize interactions. Address customers by their names and tailor responses to their specific concerns.
Share Helpful Resources
Onsite Support allows you to share KB (knowledge base) articles and videos with customers. This feature is invaluable for self-service support and nurturing customer relationships. Create engaging content by crafting informative and visually appealing KB articles and videos that address common customer questions and provide solutions.
Use Onsite Support to proactively share relevant resources with customers during interactions. For example, provide a link to a troubleshooting video or FAQ article when discussing a product issue.
Keep your help resources up to date and ensure they reflect the latest product information and address frequently asked questions.
Optimize Responses and Inquiry Management
To provide efficient customer support, focus on optimizing your responses and the management of customer inquiries. Craft responses that are clear, concise, and directly address the customer's query. Avoid unnecessary jargon or lengthy explanations.
Implement a system to prioritize inquiries based on urgency. This ensures that critical issues receive immediate attention while routine inquiries are addressed systematically.
Regularly review the quality of responses and customer interactions. Use feedback from customers and team members to continuously improve support practices.
Build a Dedicated Amazon Helpdesk with Onsite Support Today
In the dynamic world of Amazon selling, your success relies on two key pillars: exceptional customer service and optimized sales performance. Fortunately, these two objectives are well within your reach, thanks to Onsite Support.
This all-in-one Amazon helpdesk solution is more than just software. It's an all-encompassing tool that can unlock your business' full potential by building a fully customized help site and integrating with Amazon's PLS program to instantly connect with your customers.
Together with ChannelReply, Onsite lets you centralize customer communications so you can simplify workflows and operate with greater efficiency. This integration also enhances your seller reputation by automating feedback requests so you reduce negative reviews and maximize positive ones.
Now is the time to elevate your Amazon business and create a dedicated Amazon helpdesk that sets you apart. Whether you're an experienced seller or just starting, Onsite Support empowers you to deliver exceptional customer experiences, streamline operations, and maximize sales potential.